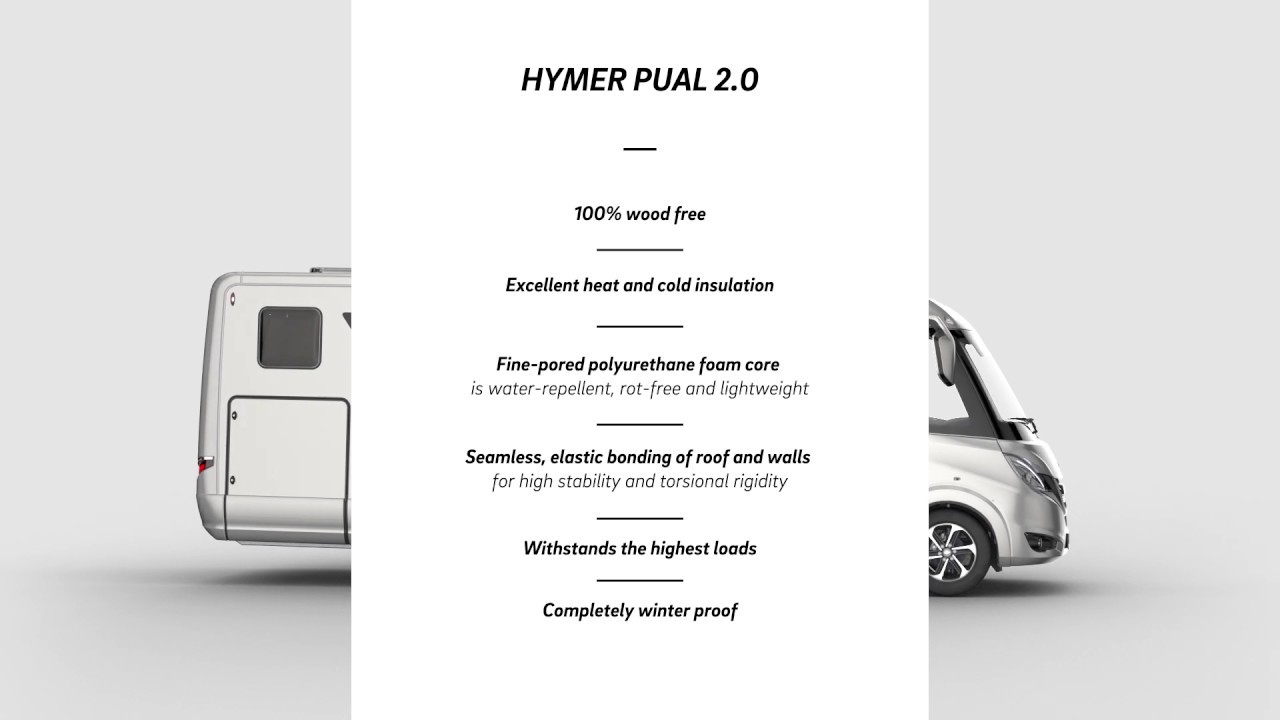 Cookie required
Please allow the marketing cookies to view this video
All-round, optimum protection – for many years now
As early as 1978, HYMER set new standards with the development of its innovative PUAL design. The excellent insulation provided by the closed-cell PU foam guarantees a comfortable temperature in summer and cosy warmth during the colder months. The first generation of PUAL side walls consisted of an aluminium outer skin, a foam core and a high-quality plywood interior wall. The manufacturing process: by applying a pressure of approx. 500 tons, the PU foam was bonded to the aluminium and plywood, creating an extremely sturdy and durable side wall without thermal bridges.
PUAL 2.0 – The evolution
With the evolution of the patented PUAL bodywork concept, HYMER continues to lead in body shell design in the industry: now featuring an aluminium inner and outer skin, improved foam composition and a 100% wood-free design without thermal bridging – for maximum stability and optimal insulation values. Aluminium on the inside wall ensures even, rapid heat distribution. The polyurethane foam also offers numerous other benefits. Among other things, it is water-repellent, lightweight and extremely durable.
The advantages at a glance
100% wood-free (no wooden framework in the side walls)

Outstanding heat and low-temperature insulation due to excellent insulation values

The heat insulation provided by a 3 cm PUAL wall is equivalent to a 68 cm-thick solid brick wall

Fine-pore polyurethane foam core is water-repellent, rot-proof and lightweight

Gapless elastic bonding of the roof and walls for a high degree of stability and torsion resistance

Withstands the highest stresses

Absolutely winterproof
Our innovation highlights
Each and every day, we work on making motorhoming as enjoyable as possible for our customers. Learn more about our latest technologies and innovations.