The HYMER B-Class ModernComfort is the perfect outcome from the successful partnership between Mercedes-Benz and HYMER. The vehicles of the ModernComfort series are the first motorhomes in which a specially developed chassis cowl from the new Mercedes Benz Sprinter is merged with a chassis made by a motorhome manufacturer. Thanks to a combination of the award-winning HYMER SLC chassis, the renowned PUAL technology and the GRP lightweight floor, this new generation of motorhomes combines an especially light and stable body with improved safety and driving comfort.
3500 kg
Permissible total weight from
* All prices are recommended retail prices in EUR, based on the German retail prices. Prices in other countries may differ due to currency, country specific VAT, country specification, On The Road Charges or import duties. Please contact your local dealer for the applicable prices, taxes and duties for your country.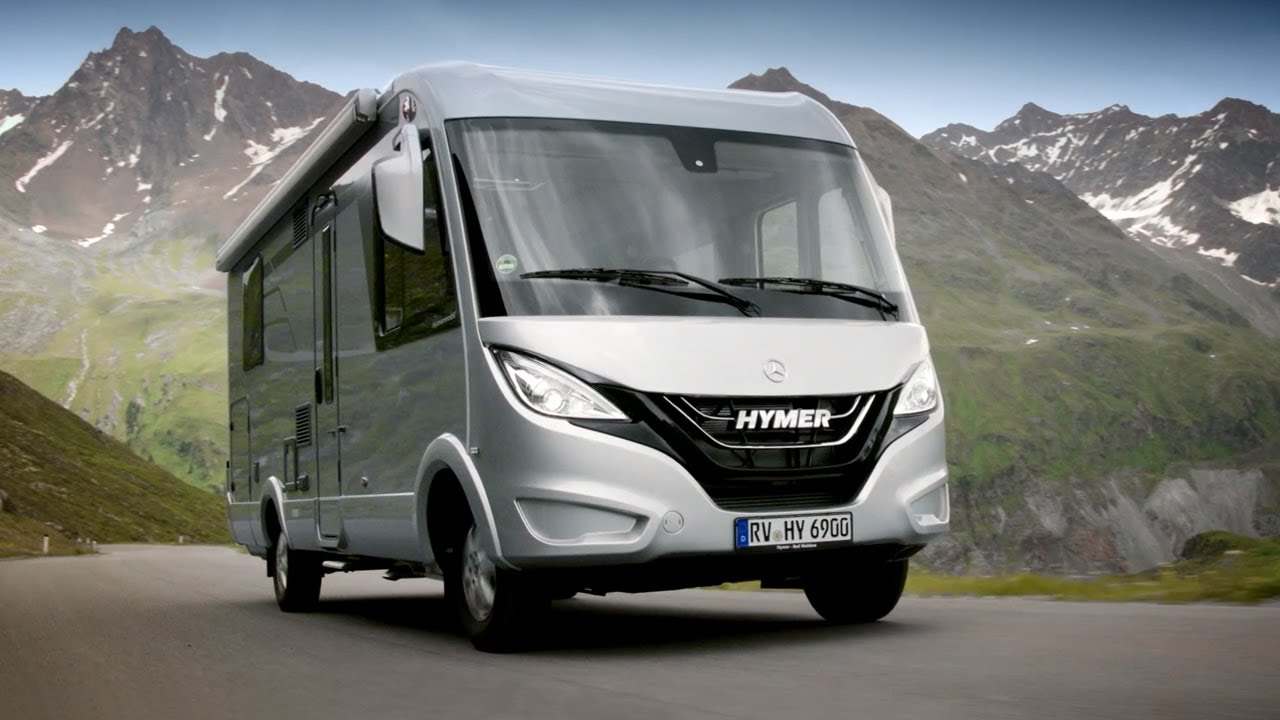 Cookie required
Please allow the marketing cookies to view this video
The HYMER Connect App
Now available for the HYMER B-Class ModernComfort I!
Making your journeys even more comfortable: the new HYMER Connect App creates a unique, digital ecosystem that turns your HYMER B-Class ModernComfort I into a smart motorhome. Discover the convenience and technology of the future, that enables you to set the right lighting for any time of day, for example.
Discover HYMER Connect
Design your vehicle in our configurator
In our configurator, you can design the HYMER B-Class ModernComfort I to perfectly suit your taste.
Discover all of the design variants and find your dream configuration.
To configurator
An industry first: integrated motorhomes up to 6.99 m with a mass in running order under 3 t

Optional payload of up to 1.5 t with a max. permitted laden mass of 4.5 t

Even greater freedom and self-sufficiency thanks to a large 180-l fresh water tank and 150-l waste water tank – even in vehicles under 7 m in length

36-cm-high multi-purpose double floor with through-loading function, including level living area floor – for extra storage space, improved insulation and total winterproofing as standard

Huge garage with a loading height of up to 1.23 m
Exterior design
The sporty and elegant look of the HYMER B-MC I gets every motorhoming heart beating faster. With its award-winning HYMER SLC chassis, PUAL technology and GRP lightweight floor, this motorhome provides an especially light and stable body to make sure you arrive safely and in comfort.
Vehicle design

The design of the HYMER B-Class ModernComfort proves that a practical vehicle can also be visually appealing. The flawless integration of HYMER's specially developed headlights, the inclusion of visible edges and optional design highlights such as a chrome grille give the Hymermobil B-Class ModernComfort its distinctively sleek appearance.

The striking front design with chrome trim makes the HYMER B-Class ModernComfort look just as sporty as it does exclusive.

From the outside, the HYMER B-Class ModernComfort models stand out thanks to their strikingly automotive appearance - shown here with optional fog lamps and matching trim.

Automotive exterior design meets modern interior concept

From the outside, the HYMER B-Class ModernComfort models stand out thanks to their strikingly automotive appearance. The central, high-quality glossy black radiator grille with optional chrome details immediately catches the eye.

The high side skirts cleverly conceal all lower attachment parts and create an elegantly minimalist appearance.

The visible black diffuser-style garage casing below the rear light moulding echoes the front design to create a harmonious overall effect of sporty elegance. The signature design of the multifunctional rear lights with LED hybrid technology echoes the three bars of the HYMER logo and provides excellent visibility even in challenging conditions.

Storage space

With inside dimensions of up to 99 x 123 cm, the rear garage of the HYMER B-Class ModernComfort offers storage space for everything you need for a long journey.

The garage with a standard payload of 350 kg (optionally 450 kg) is fitted with large garage doors facing the direction of travel on both the right and left side of the vehicle as standard. 

The spacious loading compartment in the double floor can easily be reached from the outside via large locker doors.

Everything properly stored away

This HYMER more than lives up to its name in terms of storage space as well by providing room for everything you need for your travels. The two large garage doors in series make it easy for you to load the vehicle.

The extra-deep gas locker makes it easy to change the bottles. 
Interior features
In the stylish interior of the HYMER B-MC I, you might just forget you're on the road instead of at home: pleasant daylight, luxurious sleeping comfort and a modern seating area guarantee you'll never feel homesick while travelling.
B-MC I 550
B-MC I 580
B-MC I 600
B-MC I 680
B-MC I 690
Equipment
You are already more than a step ahead of other motorhomes even with the standard equipment in the HYMER B-Class ModernComfort I. How much additional luxury you treat yourself to is completely up to you.
HYMER brochures and price lists
In our download area you can download our catalogs and price lists with all product information..
Brochures for download
Special model: HYMER B-Class ModernComfort WhiteLine
Leaves the competitors in the dust.
Always ready for your Journey: The special model WhiteLine, with large equipment package and over 7.000 € price advantage.
More informationen about our special Model "HYMER B-Klasse ModernComfort WhiteLine" is found here (only in German):
Download PDF