The successful partnership between Mercedes-Benz and HYMER has resulted in vehicles that are exceptionally innovative, safe and light. As the world's first semi-integrated motorhome, the new HYMER B-Class ModernComfort T impresses with a combination of the new Sprinter chassis cowl from Mercedes-Benz and HYMER's internally developed, award-winning SLC chassis. Thanks to its extremely light and sturdy construction, enhanced safety features and outstanding ride comfort, this sporty-elegant motorhome ensures you are always one step ahead – and safely below the 3.5-ton limit.
3500 kg
Permissible total weight from
* All prices are recommended retail prices in EUR, based on the German retail prices. Prices in other countries may differ due to currency, country specific VAT, country specification, On The Road Charges or import duties. Please contact your local dealer for the applicable prices, taxes and duties for your country.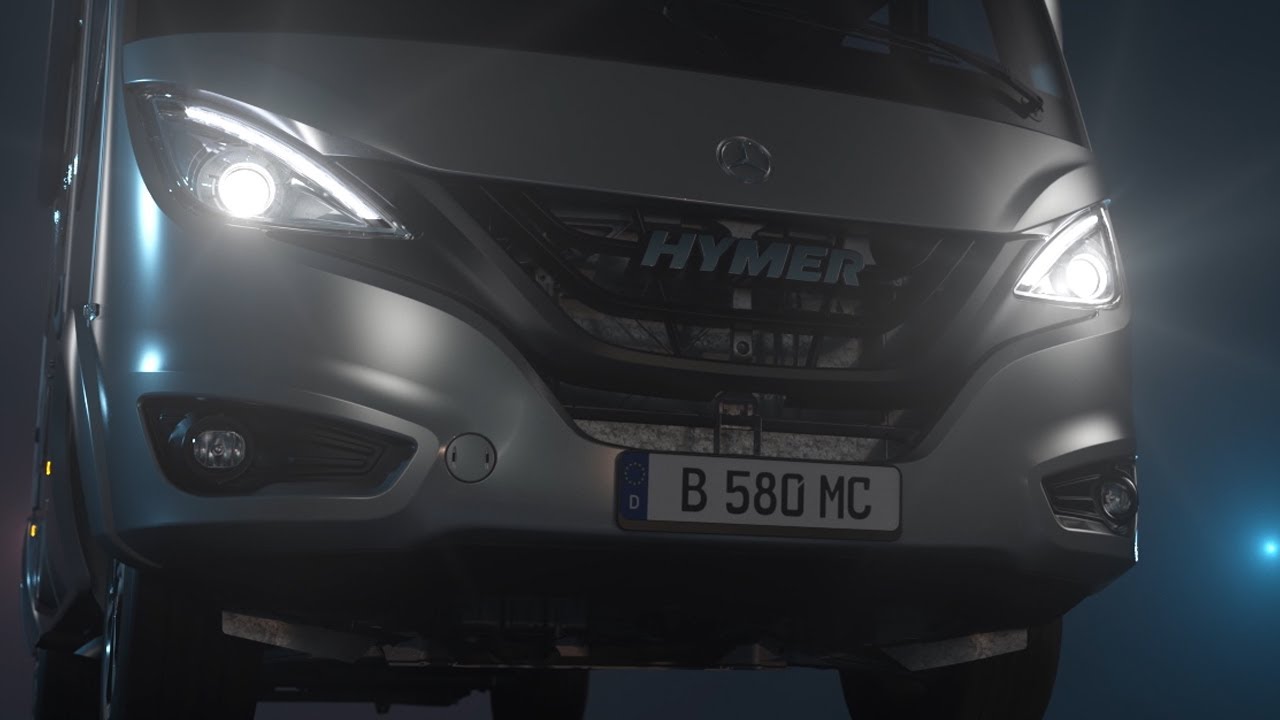 Cookie required
Please allow the marketing cookies to view this video
The HYMER Connect App
Now available for the HYMER B-Class ModernComfort T!
Making your journeys even more comfortable: the new HYMER Connect App creates a unique, digital ecosystem that turns your HYMER B-Class ModernComfort T into a smart motorhome. Discover the convenience and technology of the future, that enables you to set the right lighting for any time of day, for example.
Discover HYMER Connect
Design your vehicle in our configurator
In our configurator, you can design the HYMER B-Class ModernComfort T to perfectly suit your taste.
Discover all of the design variants and find your dream configuration.
To configurator
An industry first: semi-integrated motorhomes up to 7.39 m with a mass in running order under 3 t

Optional payload of 1.5 t with a max. permitted laden mass of 4.5 t

Even greater freedom and self-sufficiency thanks to a large 180-l fresh water tank and 150-l waste water tank – even in vehicles under 7 m in length

Large loading compartment with external access and extra deep cellar compartment that can be accessed from inside the vehicle

36-cm-high multi-purpose double floor with through-loading function, including level living area floor – for extra storage space, improved insulation and total winterproofing as standard
Exterior views
Are you looking for a semi-integrated vehicle with particularly lightweight and stable bodywork as well as enhanced safety features and outstanding ride comfort? Then you are spot-on with the sporty-elegant HYMER B-Class ModernComfort T and guaranteed to always be one step ahead.
Vehicle design

Storage space

With a standard payload of 350 kg (optionally 450 kg), the garage can be conveniently loaded from both sides thanks to large garage doors on both the right and left side of the vehicle, which are fitted as standard.

With inside dimensions of up to 99 x 123 cm, the rear garage of the HYMER B-Class ModernComfort T offers plenty of storage space and can hold everything you need when you're on the road. The shelving system provides extra space for items that are frequently needed.

The spacious loading compartment in the double floor can easily be reached from the outside via large locker doors.

Everything properly stored away

This HYMER more than lives up to its name in terms of storage space as well by providing room for everything you need for your travels. The two large garage doors in series make it easy for you to load the vehicle.

The extra-deep gas locker makes it easy to change the bottles. 
Interior features
The name HYMER ModernComfort T says it all: with its modern interior concept, this practical motorhome demonstrates how comfort turns motorhoming into an unforgettable experience.
B-MC T 550
B-MC T 580
B-MC T 600
B-MC T 680
B-MC T 690
Equipment
In addition to superior technology, premium comfort and an elegant design, the HYMER B-MC T also offers a comprehensive range of equipment. It's easy to understand why it received five out of five stars for "the highest level of handling and living culture" from the motorhome magazine AUTO BILD REISEMOBIL.
HYMER brochures and price lists
In our download area you can download our catalogs and price lists with all product information..
Brochures for download
An adventure in the HYMER B-MC T
Project #ICELAND – With the motorhome from Upper Bavaria to Iceland
We invite you along on an adventurous road trip to the land of elves, volcanos, geysers and glaciers. To discover the multifaceted richness offered by the world's largest volcanic island, Hannes and Maria decided to take the HYMER B-Class ModernComfort 580.
To the Iceland travel story
Special Model: HYMER B-Klasse ModernComfort WhiteLine
Leaves the competitors in the dust
Always ready for your Journey: The special model WhiteLine, with large equipment package and over 7.000 € price advantage.
More informationen about our special Model "HYMER B-Klasse ModernComfort WhiteLine" is found here (only in German):
Download PDF
Further offers and information