Enjoy the comfort and self-sufficiency
Despite its off-road capabilities, no compromises are made by the self-sufficient ML-T 570 CrossOver where comfort is concerned. It's not only self-sufficient for up to 10 days, but is also the ultimate in interior comfort.
Comfortably equipped, suitable for off-roading and designed to be self-sufficient, the HYMER ML-T 570 CrossOver edition model is your gateway to a world of adventure.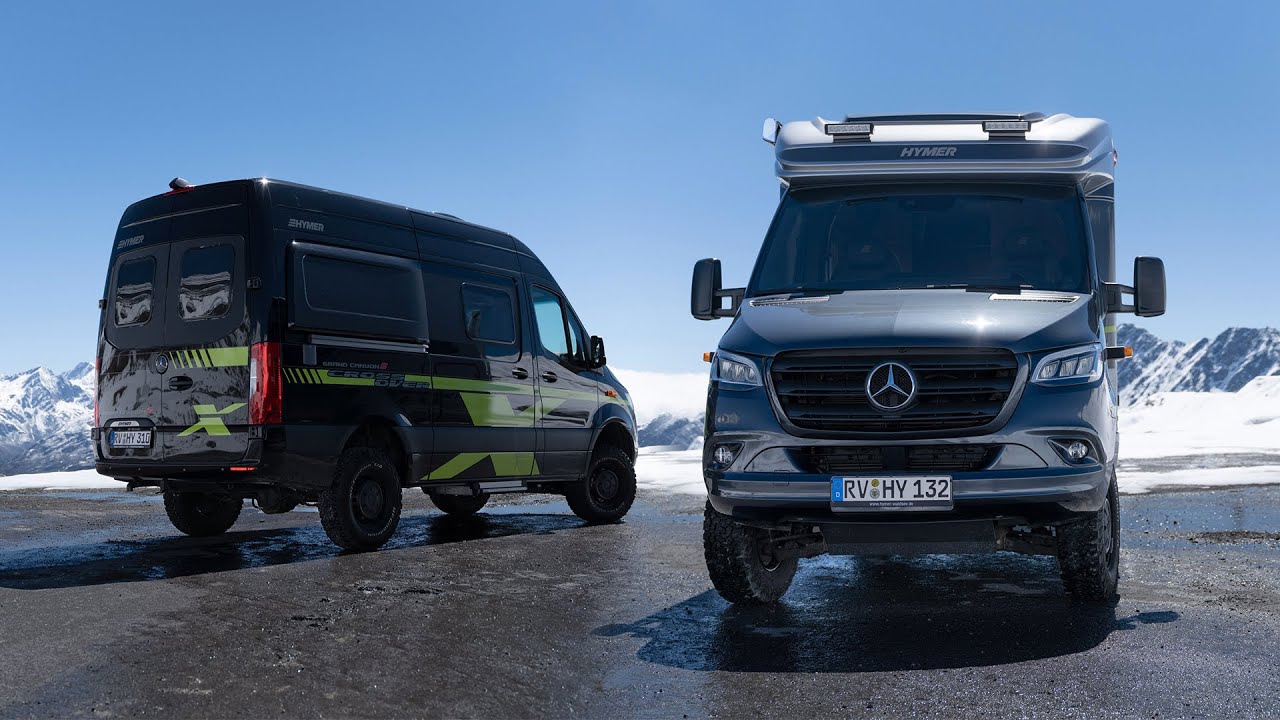 Cookie required
Please allow the marketing cookies to view this video
Configure the edition model to suit your requirements
Discover all of the design variants and optional accessories in our configurator. Design the HYMER ML-T 570 CrossOver to perfectly suit your taste.
To configurator
Be self-sufficient on your travels
Thanks to the comprehensive standard equipment package including a solar installation, you can camp self-sufficiently for up to 10 days, all year round.

Suitable for off-roading
The combination of the suspension lift, all-terrain tyres and four-wheel drive means that there are no limits to where you go next.

Striking look
The neon yellow CrossOver decals give the striking Black/Grey and Crystal Silver bicolour paintwork a brilliant finish.
Travel in comfort, wherever you want
Thanks to the attractive saving and comprehensive equipment package, we're making it easy for you to choose the right HYMER vehicle. Benefit from our exceeding offer and embark on your next adventure with the HYMER ML-T 570 CrossOver.
Already made up your mind or still have some questions? Your HYMER partner will be only too happy to help.
Your local dealer
ML-T 570 CrossOver
4100 kg
Permissible total weight from
3420 kg
Weight in running order from
680 kg
Maximum load approx.
* All prices are recommended retail prices in EUR, based on the German retail prices. Prices in other countries may differ due to currency, country specific VAT, country specification, On The Road Charges or import duties. Please contact your local dealer for the applicable prices, taxes and duties for your country.
Further offers and information